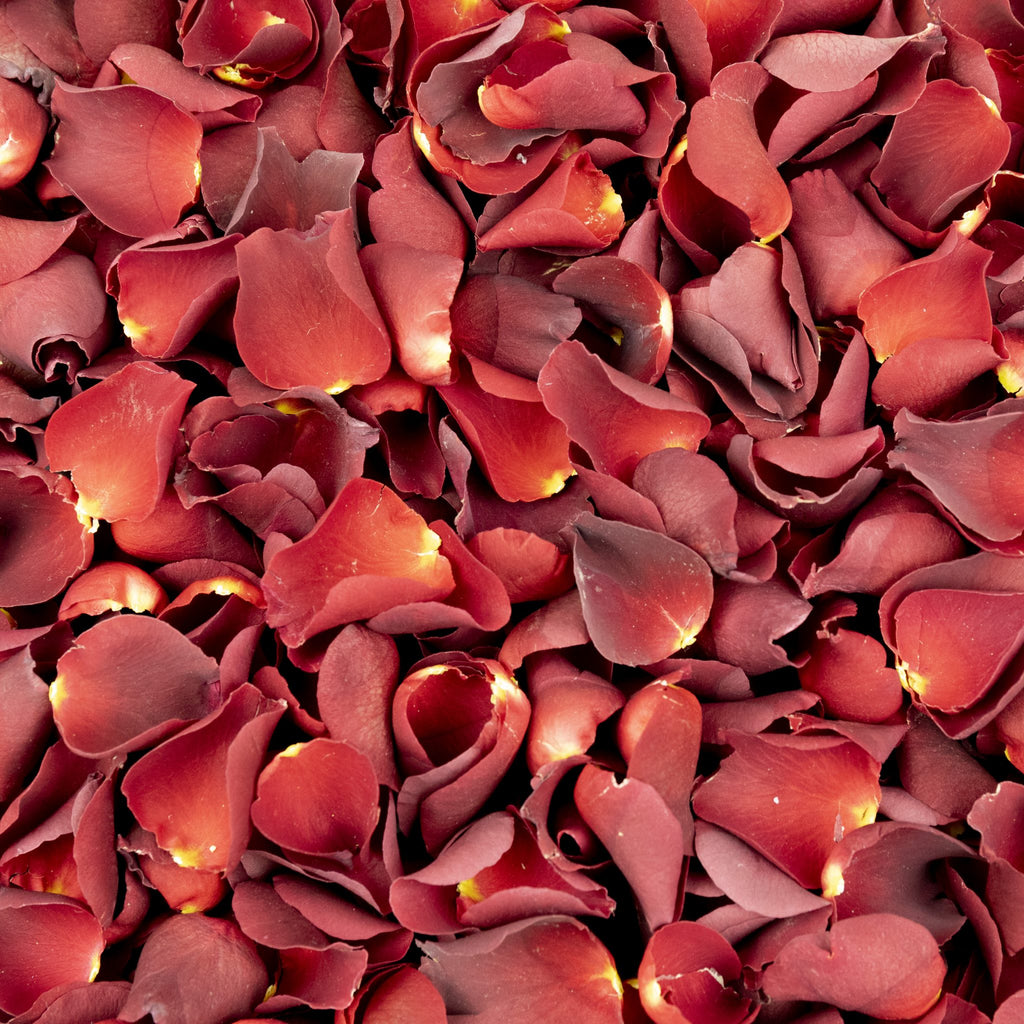 Rose Petals
Red Rose Petals
$51.00 $0.00
The number 1 classic petal, these Red Rose Petals are ideal for natural petal confetti, for proposals and for eco-friendly wedding decoration. Always a favourite, through all seasons. You can't really go wrong with classic red petals. 
eco-friendly, freeze-dried rose petals
100% natural, no dyes or harsh pesticides use
bio-degradable
won't wilt or stain under normal conditions
not slippery under normal conditions
Delivery: please note it can take up to 5 working days for delivery within Ireland. International deliveries may take longer. If you need your petals in a hurry please email us to let us know and we'll do our best to get your order delivered to you sooner - sales@rosepetals.ie
Quantities: we recommend allowing 1 cup of petals per guest for a confetti toss. There are 5 cups in every litre of petals. If you are wondering about other uses or want to find out more please visit our guideline page on quantities.
Colours: please note that as our freeze dried petals come from natural, undyed roses, there are some variations in colour as each rose harvested and freeze dried is individual. The picture you see on screen is a guide only, and may also differ from screen to screen. Please use our sample service if you are very particular about the colour of petals you want to receive.
To keep your petals at their best:
store petals in a cool, dry, dark place (e.g. cupboard or closet)
to prolong petal life; avoid heat, humidity and bright sunlight
do not refrigerate your petals
when cared for correctly these petals can last for months, even years
Please Note: as our petals are an all natural product there can be variations in colour. We recommend that you request samples before placing your order if colour matching is important to you (e.g. for a wedding colour scheme)
Not sure what quantity of petals you need? Have questions on our petals?
Visit our FAQs page for guidelines on popular uses or email us sales@rosepetals.ie and we would be delighted to help.